"Middle age is youth without levity, and age without decay."
"If it's true that men are such beasts, this must account for the fact that most women are animal lovers."
"Wrinkles are hereditary. Parents get them from their children."
"I like joy; I want to be joyous; I want to have fun on the set; I want to wear beautiful clothes and look pretty. I want to smile and I want to make people laugh. And that`s all I want. I like it. I like being happy. I want to make others happy."
"Gratitude is riches. Complaint is poverty."
"Learning a part was like acting out the lyrics of a song."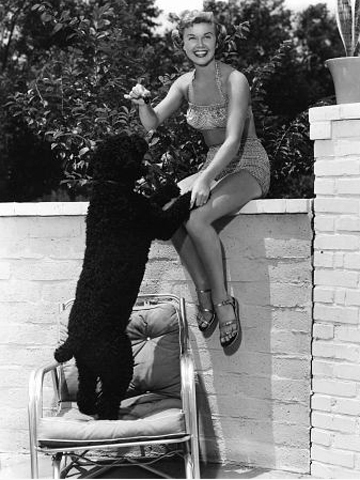 Doris, you have proven time and time again how lovely, talented and smart you are. We love you and wish you many more wonderful years to come! Happy Birthday from all your faithful followers at FredNet Radio!